I started this around the end of January 2009. Introduced by my brother, jmd65. A major blip slowed things down for a month or so, and then summer is so hot that we go mostly from around 9AM thru 1PM. And no bushwhacking or mountain climbing till October. Which is a good thing because I am very tired of both, so am staying with terrains of 3 or less till it cools down.

We both signed up at Geocaching.com. Very nice. Could use a few touch ups on the pages. With our accounts, we get coords to the cache, unless inactive or a puzzle, and queries that gives us a list of caches using filters, among the features.

I was just using a driving gps, so no distance to location nor arrow. I use the coords and a compass to get me in the place shown on the gps. I have learned a bit about using a compass. My brother uses a walking gps which is usually more accurate, but suffers more in hilly or tree covered areas, and requires frequent battery changes. He did let me use his old gps after he bought a new one. This does help some, but it seems to be inaccurate a lot, and it doesn't know which way is north a lot.

Some things to note:if you know the coords you are going to, get a terrain map of the area. Get a trail map of parks. Saves a lot of bushwhacking. Before bushwhacking, look along the trails for a path up/down/in. Take water, snacks, pen, a walking stick, hat, sunscreen, mosquito spray(I will be trying out the new OFF Clip On powered repeller soon).

Some major caches are:
24Aug2010 Revised:Monster(GCKGF2):We found the LAST item the actual cache! Woo Hoo!! Got the map of all of the locations, but no tokens were there. 42 places. Quite a nice trip around the region. But today really was too hot to do this. Now to meet up and spin the board. Note that while we have been to ALL of the places, so far three redirectors are missing. We will get them when they become available.
Final monster #1: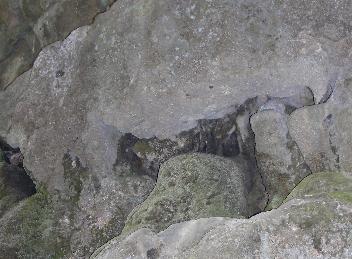 #2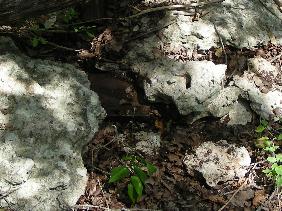 #3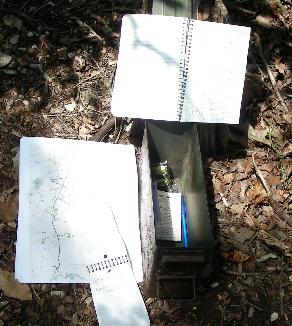 OLD NOTE:This is being done with jmd65. We are looking for:#15, 10July2009. This has 40 redirectors with the 41st being the location of the final cache. Spans some 111 miles once around, straight line. This has been challenging. While many are easy enough to find, some are more difficult, and several so far have been missing. This one is a bit more interesting as there is no web page for each location, nor credit. Only with the final cache. 42 places, and only 1 find credited. But a big one! I will eventually post some interesting pictures.

The Pattern, done with jmd65. We finished that. This was extremely nice, BUT VERY challenging. A lot of mountains to climb. Really needed spike shoes. Once the puzzles wsere solved and the final places visited, I sent in my pictures and am awaiting the final card with me on it. I will post a copy of my logs soon. I may also post pictures of the trumps we found, in no particular order.

10Jun2010OLD:We are up to #28 on MONSTER. There have been 5 redirectors we haven't found/that are missing(someone emails the coords of the next). I did find one today(Flood Plain, YAY!). Really haven't been busy with this. Losing my pocket pc made a real impact on stuff like this. Can't just look for one anywhere I am...I have no data on hand. Now its too hot!

Some recent finds:10June2010:

06/08/2010
a8maestro found

Bad Boys and Bling

Texas
Visit Log
06/08/2010
a8maestro found

Rest Stop Series - Just a little further!

Texas
Visit Log
06/08/2010
a8maestro found

Good spot for a Picnic

Texas
Visit Log
06/08/2010
a8maestro found

Rest Stop Series - Along the Trail

Texas
Visit Log
06/08/2010
a8maestro found

Keeping Cool at the Park

Texas
Visit Log
06/08/2010
a8maestro found

Rest Stop Series - Picnic Anyone?

Texas
Visit Log
06/08/2010
a8maestro found

Winkley

Texas
Visit Log
06/08/2010
a8maestro found

Osage Homecoming

Texas
Visit Log
Here is a map of where I have been: